Seattle, the bustling coastal city in Washington state, is a vibrant and lively destination that offers a range of interesting things to do. Whether you're visiting solo, for business, or on a budget, Seattle provides plenty of options for the solo traveler. If you're looking to explore the city on your own, then you're in for a treat! In this article, we've compiled a list of 10 exciting things to do in Seattle alone. Get ready to explore Seattle like a local!
Visit the Pike Place Market
Pike Place Market, the oldest continually operating farmers' market in the United States, is a must-see attraction for solo travelers. This market has been providing fresh produce, seafood, flowers, and crafts to locals and visitors since 1907. Explore the vibrant stalls, sample some of the region's best bites, and take in the street performers along the way.
Take a Coffee Crawl
Seattle is renowned for its coffee shops, and a coffee crawl is one of the best things to do alone. Begin your crawl at the original Starbucks located in Pike Place Market, then proceed to other local favorites such as Victrola, Elm, and Stumptown. Sip on delicious coffee and enjoy the laid-back Seattle vibe.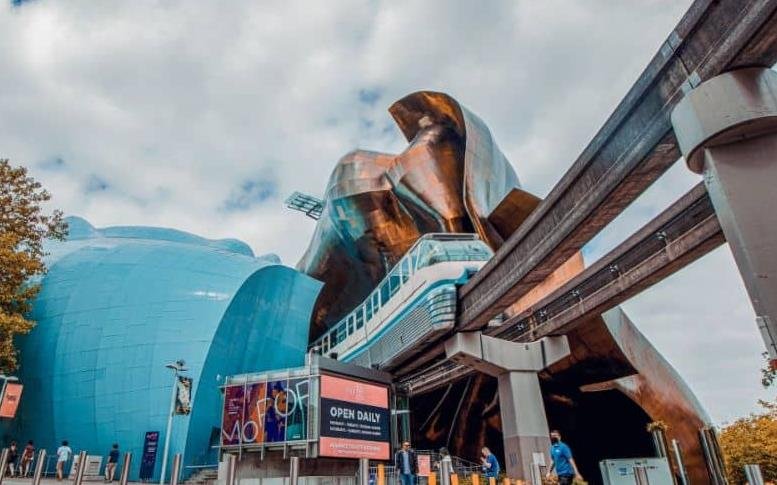 Visit the Seattle Art Museum
If you're looking to indulge in some art and culture, be sure to visit the Seattle Art Museum, which is renowned for its extensive collection of both contemporary and traditional art from around the world. Be sure to carve out a few hours to visit the rotating exhibits and the stunning permanent collections.
Go for a Hike in Discovery Park
Seattle boasts plenty of parks and green spaces, but Discovery Park stands out as a must-visit for solo travelers. Covering 534 acres, this sprawling park is home to numerous hiking trails, a lighthouse, and unbeatable views of the Puget Sound. Be sure to bring comfortable walking shoes and a camera.
Explore the Chihuly Garden and Glass Museum
If you're looking for a unique experience, visit this stunning museum in Downtown Seattle designed to showcase the remarkable work of glass artist Dale Chihuly. His colorful and awe-inspiring works are guaranteed to leave you spellbound. Stroll through the exhibition galleries, view a behind-the-scenes film, and take in the colorful garden installations.
Take a Ferry Ride
Seattle is surrounded by water, and getting out on the water should be on every solo traveler's list. Take a ferry ride out to Bainbridge Island to soak up the scenic views of the Seattle skyline and the Olympic Mountains. Bring a book and a coffee to enjoy the ride.
Conclusion
Seattle is a fantastic destination for solo travelers who are interested in exploring a vibrant city with plenty of unique experiences. From the iconic Pike Place Market to towering Space Needle, there's no shortage of things to see and do. Visit one or all of these top attractions and create memories that will last a lifetime. Don't forget to try the coffee along the way!
FAQs
1. What are some unique activities to do alone in Seattle?
Seattle offers a variety of unique activities for solo travelers, including visiting the Chihuly Garden and Glass, exploring the Museum of Pop Culture, taking a stroll through Pike Place Market, or going on a self-guided street art tour.
2. Are there any scenic spots in Seattle that are perfect for solo travelers?
Yes, there are plenty of beautiful spots in Seattle for solo travelers, such as Kerry Park, which offers stunning views of the city and its skyline, or Discovery Park, where you can enjoy nature trails and picturesque beaches.
3. Can I attend live events or performances by myself in Seattle?
Absolutely! Seattle has a thriving arts scene, and attending a show at the Seattle Repertory Theatre, catching live music at The Showbox, or enjoying a performance at Benaroya Hall are all great options for solo travelers.
4. Is it safe to explore Seattle alone?
Generally, Seattle is considered safe for solo travelers, but it's always important to take precautions when traveling alone. Stick to well-lit, populated areas, avoid walking alone late at night, and keep your belongings secure.
5. Are there any guided tours or group activities that cater to solo travelers in Seattle?
Yes, there are numerous guided tours and group activities that welcome solo travelers in Seattle. Some popular options include food tours, brewery tours, bike tours, and even ghost tours. These activities offer a great opportunity to meet new people and explore the city with a knowledgeable guide.