As a makeup enthusiast, it's important to understand the difference between lipgloss and lipstick. Both of these products can enhance your lips and give them a beautiful pop of color, but there are some subtle differences that set them apart. Whether you're new to the makeup world or just looking to expand your knowledge, this article will explain everything you need to know about the difference between lipgloss and lipstick.
The Basic Difference Between Lipgloss and Lipstick
Lipstick and lipgloss may look similar at first glance, but they are quite different. Lipstick is a solid, waxy cosmetic that is applied directly to the lips. It comes in a wide variety of shades and finishes, from matte to glossy.
On the other hand, lipgloss typically comes in a tube with an applicator wand. It's a liquid cosmetic that is less pigmented than lipstick – the color is usually more sheer, and it has a glossy finish.
Coverage and Pigmentation
One of the biggest differences between lipstick and lipgloss is the coverage and pigmentation. Lipstick typically provides more coverage and pigmentation than lipgloss. That said, there are sheer lipsticks that can provide a similar look to lipgloss.
Lipgloss is typically more sheer, with less color payoff. You can expect a subtle wash of color that is perfect for a more natural look. Lipgloss is also great for layering over lipstick to add shine or moisture.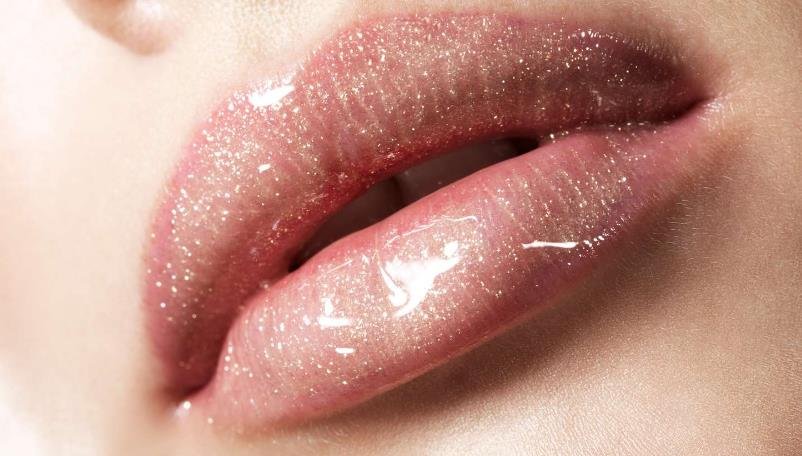 Texture and Finish
Lipstick has a more solid, waxy texture, which can make it more long-lasting. It typically has a matte or glossy finish, depending on the formula. You can also find metallic or shimmer finishes.
Lipgloss, on the other hand, has a thinner, more liquid texture. It has a high shine finish that can make your lips look fuller and more hydrated. Some lipgloss formulas also have glitter or shimmer for a sparkly finish.
Durability and Longevity
Lipstick is typically more durable than lipgloss. Because it has a thicker, more pigmented formula, it can last for several hours without wearing off or smudging. Matte lipsticks tend to last longer since they don't transfer as easily.
Lipgloss, on the other hand, is not as long-lasting. Because it has a thinner, more sheer formula, it can wear off faster and will need to be reapplied more often.
Application
Lipstick requires more precision when applying since it comes in a solid form. A lip brush can be useful for achieving a clean, defined lip line. Some lipstick formulas also come with built-in applicators for easy on-the-go use.
Lipgloss is generally easier to apply since it comes in a tube with an applicator wand. You can apply lipgloss directly to your lips without worrying about precision or a heavy hand.
Which One is Better?
The answer to this question really depends on your personal preference and style. If you're looking for a bold, pigmented lip with a matte or glossy finish, lipstick is your best bet. If you prefer a more natural look with a subtle wash of color and lots of hydration, lipgloss is the way to go.
Conclusion
Lipgloss and lipstick can both be great additions to your makeup collection. Understanding the differences between them can help you decide which product to use and how to best apply it. Whether you prefer a bold, statement lip or a more natural, glossy look, there is a product out there that will suit your needs perfectly. So go ahead and experiment with different shades and formulas to find your perfect lip look!
FAQs
1. What are the main differences between lip gloss and lipstick in terms of texture and finish?
Lip gloss is typically characterized by its sheer, shiny, and sometimes slightly sticky texture. It provides a glossy finish that can add a plumping effect to the lips. On the other hand, lipstick comes in various textures such as matte, satin, and creamy, offering more opaque coverage and a wide range of finishes from natural to bold.
2. How do lip gloss and lipstick differ in terms of color payoff and lasting power?
Lipstick generally offers more pigmentation and color payoff compared to lip gloss. Lipsticks can provide full coverage and intense color, while lip glosses tend to be more translucent and subtle. In terms of lasting power, lipsticks usually stay on the lips longer than lip glosses, which may require more frequent touch-ups throughout the day.
3. Can I layer lip gloss over lipstick or vice versa?
Yes, you can layer lip gloss over lipstick to add shine, dimension, or a plumping effect. Applying lip gloss over lipstick can also help blend and soften the lipstick color. Conversely, you can apply a thin layer of lipstick over lip gloss for a more pigmented and long-lasting effect, but this might compromise the glossy finish of the lip gloss.
4. Are there any specific occasions or looks where one might choose lip gloss over lipstick, or vice versa?
Lip gloss is often preferred for casual, everyday wear, or when you want a more natural, dewy look. It can also be used for a "no-makeup" makeup look or to create a youthful appearance. Lipstick, on the other hand, is ideal for more formal events, professional settings, or when you want a bolder, more defined lip. It is also the go-to choice for creating dramatic or statement-making lip looks.
5. Is one type of lip product better suited for certain skin types or lip conditions than the other?
Lip gloss is generally more hydrating and can be beneficial for those with dry or chapped lips, as it provides a moisturizing effect. However, some lip glosses can be sticky, which might not be suitable for everyone. Lipsticks, especially matte formulas, can sometimes be drying, so individuals with dry lips may want to opt for creamier, satin-finish lipsticks or apply a lip balm underneath for added moisture.