Starting your own backflow testing business is an exciting venture that can be both lucrative and personally fulfilling. With the increasing demand for backflow testing services across many industries, there has never been a better time to start your own business in this field. However, like any business, starting a backflow testing business requires careful planning and research to ensure long-term success. In this article, we'll provide you with some essential tips and strategies for starting a successful backflow testing business.
Conduct Market Research
Before starting any business, you must conduct thorough market research to determine the demand for your services, estimate prices, and identify your target audience. Begin by researching your competition and the services they offer, and then evaluate your potential client base to determine which areas are most underserved. This research will help you to better position yourself in the market, identify potential partnerships, and establish your rates.
Gain Appropriate Certifications and Licenses
One of the most important requirements when starting a backflow testing business is gaining the appropriate certifications and licenses. The regulations regarding backflow prevention and testing can vary widely by state or municipality, so you must familiarize yourself with the legal requirements in your area.
In many cases, you may need to attend training courses, pass exams, and obtain specialized licenses before officially opening your business. These requirements will not only help ensure competence and safety but also demonstrate your professionalism and reliability to potential clients.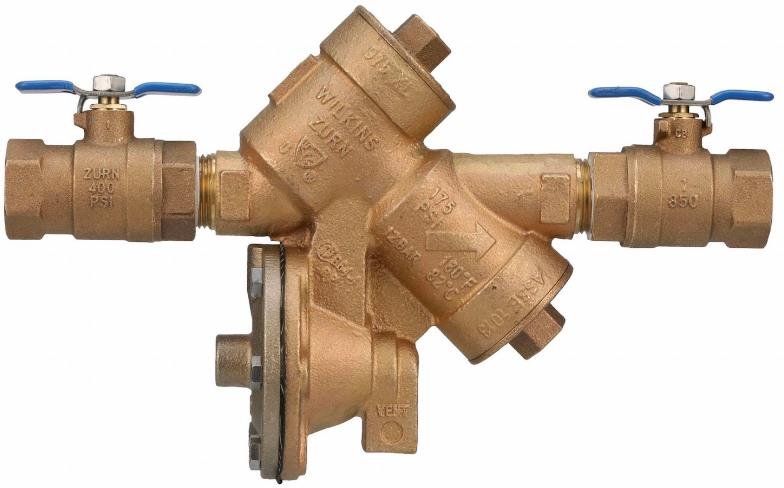 Invest in Quality Equipment
As with any technical business, investing in quality equipment is critical to your success. You will need to purchase specialized testers and accessories to perform testing accurately, safely, and efficiently. It's essential to purchase backflow testing equipment from reputable manufacturers and suppliers to avoid equipment failures, which could result in costly repairs and potential legal liability. Additionally, investing in quality equipment will also demonstrate your commitment to your profession and attract high-end clients who value reliability and precision.
Develop Effective Marketing Strategies
Marketing is critical to any business, but especially so for a backflow testing business. You must develop effective marketing strategies that can reach your target audience and differentiate your business from others in the industry. To start, you could create a website or a social media presence where you can showcase your services and expertise.
Consider offering free educational content or sponsoring local events to raise awareness about your business. You could also network with other professionals in the industry, such as plumbing contractors and property managers, to build relationships and increase your referral business. Remember, the key to effective marketing is to have a clear and consistent message that resonates with your audience and sets you apart from your competitors.
Create Strong Customer Relationships
Building strong customer relationships is critical to any business, and even more so for a backflow testing business where trust and reliability are essential. Treat each customer interaction as an opportunity to create a positive impression and demonstrate your expertise. Respond promptly to inquiries, provide timely and accurate reporting, and address any concerns or issues immediately. Developing a reputation as a professional and reliable backflow tester can lead to repeat business and referrals, which are essential for ongoing success.
Stay Up-to-Date with Industry Changes
Finally, staying up-to-date with industry changes and trends is crucial to the ongoing success of your backflow testing business. With new regulations, technologies, and best practices continually emerging, you must stay informed and adapt your services accordingly. Joining industry organizations, attending conferences and seminars, and regularly reading specialized blogs and publications can all help you stay on top of the latest developments in your field.
Conclusion
Starting a backflow testing business can be a rewarding and lucrative venture with the right skills, equipment, and support. By conducting thorough research, obtaining the appropriate certifications and licenses, investing in quality equipment, developing effective marketing strategies, building strong customer relationships, and staying up-to-date with industry changes, you can position your business for long-term success. Remember, starting a business takes perseverance and hard work, but with the right preparation and commitment, it can be a fulfilling and profitable journey that delivers valuable services to your community.
FAQs